By Timothy C. Hobbs
At the top of a steep cliff a derelict church serves its congregation of dust, cobwebs and birds roosting in the rafters. One human occupant lives there hidden in the cellar. He is cursed never walk in the tortuous sunlight, but to roam the woods on the cliff at night in the form of a hideous beast struggling with the violent desire to kill while striving to preserve remnants of his own humanity.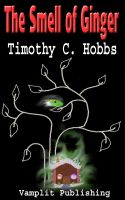 It's Halloween in Jasper, Texas and Butch and Suzy are driving with their dad to trick or treat at the strip mall and the local churches. They didn't count on the truck breaking down, getting lost in the woods, or coming across the ordinary old cabin, but there's nothing ordinary about the tenents – two spinster sisters who have been waiting eternally for children to call their own.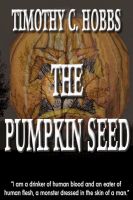 "I am a drinker of human blood and an eater of human flesh, a monster dressed in the skin of a man." So states Charles, the main character of the novel, after being infected with a virus transmitted by an insect vector. The horror is set loose on the world by a man driven mad by injustice and oppression. In a novel spanning three hundred years the vampire is both killer and victim of humanity.