Wendy Howard was born on August 17, 1965 in Roseland, Illinois (a south suburb of Chicago). She grew up in an average American middle-class home, raised by both her parents along with her two younger sisters. Today she lives near Denver, Colorado with her husband, two sons and three beagles. Her husband's son, daughter in-law and daughter live in California.
At the age of twenty-two, Wendy joined the U.S. Air Force and began a career in computer technology that lasted nearly twenty years. During eight years of military service, she spent a few years in Germany before moving to Colorado Springs, Colorado in 1990. She settled in Colorado after leaving the service and doesn't plan to live anywhere else until the wind carries her ashes from the mountains out of the state.
Wendy has been a professional writer for twenty-five years, but always dreamed of being a full-time fiction writer. In 2009 her dream came true when she put other businesses and projects on hold to write The Courier, which has become an award winning tale.
Networking and marketing are also passion of Wendy's, and she actively teaches and assists writers and other creative professionals the best practices to market their works. On the Internet, she leads marketing campaigns for indie authors, artists, filmmakers, etc. Locally, she is the Director of The Creative Connector, a division of The Colorado Connector, one of the largest networking organization in the Denver Metro area.
With recent changes in the publishing industry, she is driven to support the rights of writers and artists to profit from their work. She works with various organizations on this effort and you should too.
---
R.J. Robyn is an aspiring fantasy and mystery novelist. He spent some time in the theater as a young man, and has a minor in Creative Writing and Arthurian Literature. He's been writing since he was 10, but has spent most of his life programming computers.
R.J. is co-writer of the Bloodlegger series with W.J. Howard as well as many of his own projects.
---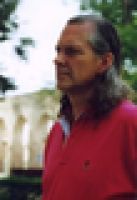 Timothy C. Hobbs is a 59 year-old retired Medical Technologist living in Robinson, Texas. He wrote his first short story in the sixth grade and at the time I believed the title of The Vampire of England to be quite original. The main character, Alucard, was Dracula in reverse. He still has that penciled, long-hand manuscript.
The year 2005 was his first actual money sales experience. He sold a short story and a flash fiction piece to Dark Tales (Autumn 2005 Issue#7 and Autumn 2006 Issue#9) a U.K. publication, and a short story to spinetinglermag.com (Fall 2005 Issue#4) a Canadian on-line publication. He has published short stories and poems in New Texas, an annual literary journal in 2000, 2001 and 2003. A collection of his short horror fiction, Mothertrucker and Other Stories, from Amazon.com.
The Pumkin Seed published by Vamplit Publishing in 2009 was Timothy Hobbs first published novel. He is now working with his editor at Vamplit Publishing on a collection of stories based on popular fairytales. The Smell of Ginger is the first to be produced as an eBook. The whole collection will be published together under the title Once Upon a Time in Texas some time in 2011.
Timothy C. Hobbs is a consumate horror writer and his stories are both horrific and beautifully crafted.